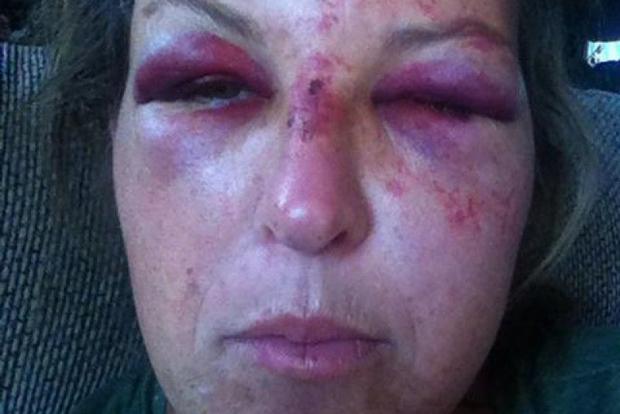 Martha McClure is the owner of Martha's Menehunes in Ronan, MT, for approximately two decades according to her friend Krista Osterwyk-McKnight.
Last Wednesday, McClure was watching the three toddlers under the age of 4 who were currently pending adoption.  Their biological father, Francis Jackson, had barred from seeing his children by Deputy Lake County Attorney James Lapokta.   Jackson violated this mandate on Wednesday and attempted to pick up his children from Martha's Menehunes with his girlfriend.
Not only was Jackson violating his court order to stay away from his children, according to authorities, McClure smelled alcohol on him and told him to leave the day care.
Allegedly, the following events occurred next, as written in the affidavit by Lapotka.
Jackson began yelling that McClure couldn't take his children, and became increasingly violent.  While still inside the daycare, he threatened to assault McClure, after which she managed to physically remove him and lock the door.
He then began throwing objects in the yard, including a tricycle, at the daycare's picture window in an apparent attempt to regain entry.  Worried that the window would be broken, McClure went into the yard armed with a snow shovel in an attempt to defend the children in her care.   Jackson took a swing at McClure and missed, but McClure lost control of the shovel as the two grappled in the yard.   It was then, that a woman believed to be Jackson's girlfriend joined in the assault, and hit Martha in the face with the snow shovel.
The blow to the face caused Martha to lose her grip on jackson, as he turned around and hit her in the face, causing her to fall to the ground.  Jackson and his accomplice then fled into a vehicle.
Osterwyk-McKnight added that the mother of four boys has double vision, and her injuries will take a long time to heal.  "It's really killing her not being at work," Osterwyk-McKnight said.  She said that when she heard what had happened, she wasn't surprised that her friend had stepped up to defend the children in her care.
"She treats every child like [they are] her own," Osterwyk-McKnight, adding that McClure is by nature a "very protective" and "caring" person.
Meanwhile, McClure faces a long road to medical recovery. As a result of the assault, she suffered a lot of facial scarring and bruising, and had to undergo eye surgery on Oct. 12. McClure's friend Krista Osterwyk-McKnight has started a GoFundMe campaign to cover her medical bills. At press time, $14,215 of the $15,000 goal has been made.
Jackson was arrested as of Monday and is facing felony aggravated burglary and custodial interference charges.  His female accomplice has not been arrested and is still at large.
You can read more in depth information at The Montana Standard